Corporate Sponsorship Opportunities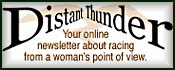 Fast Women
Our Featured Drag Racers
Aspen Paschall
NHRA Divisional Racer

As a young girl Aspen enjoyed going to the races with her father, Max, and sister, Jennifer. "Going to the drag races a couple times a year was something we did as a family that I really looked forward to. Jennifer and I never could sleep the night before and we would sit up and talk about all the sights, sounds and smells that we were going to see the next day." Aspen was interested in the SPEED. "I just couldn't believe how fast the top fuel cars were..."

Kim Kasye Jones
NHRA Super Comp Racer

Kim Kasye Jones was born into racing and has been around racing all her life. From the time she was a little girl, she was either in the garage, the shop, the pits or at the track. "My dad raced NASCAR Modifieds on the Northeast Circuit, so I ate it, smelled it, drank it, and lived it from the time I was a little girl. I am a true believer that you are born a racer, that racing is in your blood. You just don't decide one day your going to race cars, it has to be within you and you have to feel it."..."

Michele Leo
Top Eliminator Drag Racer

Timing was everything for Michele Leo when she was starting out. "I had to wait until I was 16 to drive, so the year when I was 15 went by so slow. My race car was all built and ready to go and the race season was in April. I had to pass a few tests so I could race and after that I was ready to roll. I was the High School Champion that year." Michele started in NHRA's Super Eliminator class at her home track, New England Dragway in Epping, NH...

Cindy Crawford
Modular Motor Drag Racer

Cindy Crawford, from the South Florida area, is competing in the NMRA (National Mustang Racers Association) and Fun Ford (American Autosports) drag racing series. She races a '98 Mustang GT drop top with a Sean Hyland built Cobra engine, C4 tranny and Vortech T-trim Supercharger. She has been racing competitively for more than three years in Ford events throughout the United States...

Denise Smith
Match Race Funny Car Drag Racer

This Iowa native wasn't always a drag racer. Denise is also a mother of three teenage girls, a wife, and a full time photographer. Her husband, introduced her to the sport of drag racing in 1996....

Karen Haddock
WCS Division 1 Top Dragster

Karen Haddock is a Shallotte, North Carolina housewife who takes her alcohol-blown rail car for quarter-mile pleasure rides at speeds of over 180 m.p.h......

Jessica Bennett
Jr. Dragster Racer

At 14, Jessica Bennett is already a woman on the go. "My dad races a motorcycle and I went to the races with him every weekend. When I was 9, we saw jr.dragsters race at our local track and I told my parents that I would like to do that. My first year was a great chance to learn about the car and racing. We met lot of new people that we are still friends with today. The following year, my dad built a faster motor for the car...
Stock Car / Open Wheel / Sports Car / Drag Racers